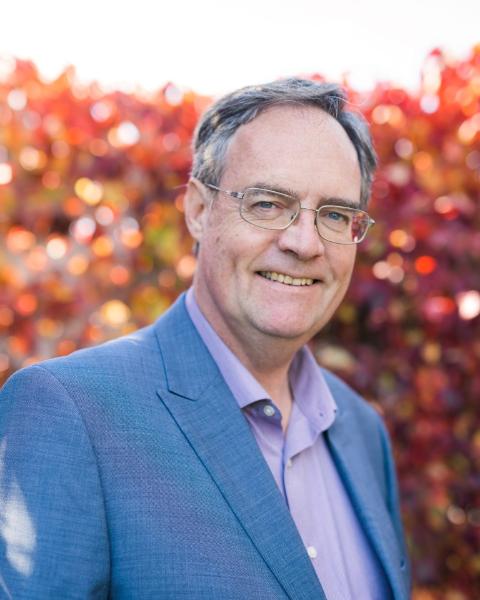 RE/MAX Anchor Realty (QU)
113 West 2nd Ave
Qualicum Beach
V9K 1T5


Selling Oceanside
Smart Investment - Amazing Lifestyle
Residential
Any
Single Family
Half Duplex
Townhouse
Condo/Apartment
Full Duplex
Triplex
Fourplex
Mobile
Modular
Lots/Acreage
Farm
Recreational
Commercial
Any
Building Only
Building & Land
Business & Leasehold
Business & Property
Business Only
Land Only
Multi-Family
Industrial
Min Price
Any Price
$25,000
$50,000
$75,000
$100,000
$125,000
$150,000
$175,000
$200,000
$250,000
$300,000
$350,000
$400,000
$450,000
$500,000
$550,000
$600,000
$650,000
$700,000
$750,000
$800,000
$850,000
$900,000
$950,000
$1,000,000
$1,250,000
$1,500,000
$1,750,000
$2,000,000
$2,500,000
$3,000,000
$4,000,000
$5,000,000
$6,000,000
Max Price
Any Price
$25,000
$50,000
$75,000
$100,000
$125,000
$150,000
$175,000
$200,000
$250,000
$300,000
$350,000
$400,000
$450,000
$500,000
$550,000
$600,000
$650,000
$700,000
$750,000
$800,000
$850,000
$900,000
$950,000
$1,000,000
$1,250,000
$1,500,000
$1,750,000
$2,000,000
$2,500,000
$3,000,000
$4,000,000
$5,000,000
$6,000,000
!SearchBar.min!
Any
200 Sqft
300 Sqft
400 Sqft
500 Sqft
600 Sqft
700 Sqft
800 Sqft
900 Sqft
1,000 Sqft
1,100 Sqft
1,200 Sqft
1,300 Sqft
1,400 Sqft
1,500 Sqft
1,600 Sqft
1,700 Sqft
1,800 Sqft
1,900 Sqft
2,000 Sqft
2,500 Sqft
3,000 Sqft
3,500 Sqft
4,000 Sqft
4,500 Sqft
5,000 Sqft
6,000 Sqft
!SearchBar.max!
200 Sqft
300 Sqft
400 Sqft
500 Sqft
600 Sqft
700 Sqft
800 Sqft
900 Sqft
1,000 Sqft
1,100 Sqft
1,200 Sqft
1,300 Sqft
1,400 Sqft
1,500 Sqft
1,600 Sqft
1,700 Sqft
1,800 Sqft
1,900 Sqft
2,000 Sqft
2,500 Sqft
3,000 Sqft
3,500 Sqft
4,000 Sqft
4,500 Sqft
5,000 Sqft
6,000 Sqft
The decision to buy a home is both an emotional and an intellectual decision. While it definitely can be a lifestyle decision the reality is that it is also a major investment decision. It is important to look at the bigger picture and we are there to advise you along the way.
Our approach in assisting prospective buyer clients is to ensure that they are presented with a balanced view with which they can reflect on their lifestyle preferences 'The Needs and Wants List', neighbourhood priorities and importantly the financial side – the value for the money brought about by the choice of location, builder and other financial related factors.
All have a bearing on the true value associated with a home purchase. Bottom line: Our consultative services are based on the premise of finding the right home for you. Our relationship based reputation is a testimony to our more strategic long term investment consultative approach.
Some tips on buying a home
Take the time to write down what you think that you want and need. Then revise accordingly.
Look first for neighbourhoods rather than houses. The right deal in the wrong location just complicates life in general.
If moving from a distant or different lifestyle /area as in bigger city take the time to get a feeling for the various communities under consideration
Learn that distances are looked at differently in smaller communities and rural areas.
Walk a few blocks in neighbourhoods of interest.
There is a lot of information out on the Internet and elsewhere. Lindsay and Associates are pleased to provide the long term advice and support services that are important to you finding the home that is best for you.
Know where you stand financially. Involve the right group of financial advisers to obtain the best value in mortgage opportunities. We can assist.
"Your home is worth what someone is willing to pay for it" Our goal is to apply our knowledge and expertise to sell your home for the highest price possible in the shortest amount of time and with the least amount of stress and inconvenience. The moment you ok our listing agreement, we take action to make sure that your home is exposed to the market, locally and globally. From creatively designing, writing and scheduling advertisements, to executing promotional strategies, your property's exposure is 7/24 with the sole purpose of generating maximum buyer interest. We leverage advertising utilizing media and promotional strategies specifically designed for your property.
A quick summary
Provide factual information and guidance to assist you in understanding the local real estate market and its impact on values.
This includes the latest information on financing, housing inventories, economic indicators, zoning bylaws and proposed changes within the community.
Provide the opportunity for an informed decision to be made with regards to market accurate competitive pricing
Let you know in advance where you stand when the dust settles with regards to legal costs, mortgage fees, taxes, commission fees and more
Set the stage for bringing your house to market
Create and implement a specific and effective marketing plan to maximize results and value
Negotiate on your behalf the best results possible with regards to timing and price.
Remove the stress wherever and whenever possible as selling in today's marketplace can be complicated.
Guidance through the pre-closing and closing process. Yes, we are there with you from start to finish.
Ian Lindsay…Profile of Success
Over the past 37 years Ian Lindsay has gained a reputation within Oceanside as both a community and business leader. From major community fundraising and charitable initiatives to his successful marketing of award winning projects, residential, rural and recreational real estate as well as commercial and investment; he is involved throughout the district.
Ian has been recognised by the industry for outstanding achievement and by his community service organisations for his contribution to the community.
Past president of two local Rotary Clubs
An accomplished community fundraiser
Provides strategic consulting analysis for charitable organizations.
2002 Citizen of the Year for Qualicum Beach
2007 REALTOR® of the Year CARE® Award (VIREB)
2016 Citizen of the Year for Qualicum Beach
Past Chair Commercial Division of Vancouver Island Real Estate Board
Designations
Fellow of the Real Estate Institute of Canada F.R.I. (R.E.I.C.)
Certified Real Estate Specialist C.R.E.S. (R.E.I.C)
Accredited Member Real Estate Institute of British Columbia R.E.I. (BC)
Accredited Commercial Professional ( ACP)
!Home.view_full_search_screen!